Deal or no Deal? Just like the name of the game show, this remains the question that has consistently dominated the headlines the last few weeks and continues to pull global markets in all directions. I know, it sounds like a broken record at this point, one of a repetitive nature like the Happy Days Theme Song. Yet each new day seems to originate with a different story and newfound trade rhetoric with a majority of the confusion stemming from our dear President himself who, as always, seems to be driving the boat, while at the same time must have a hidden agenda that only continues to better serve domestic markets despite some bumpy rides here and there. Either way, statements within mere hours of each other, such as "Negotiations with China are going very well" to "I'm in no rush to make any deal because our current situation with the previous tariff's imposed on China is 'very very' great and fantastic," only help muddy the minds of market participants, turn cheers to jeers, and reminds us all how Clark Griswald must have felt as he happily sang "Joy to the World" in advance of his failed attempt to turn on the outdoor Christmas lights.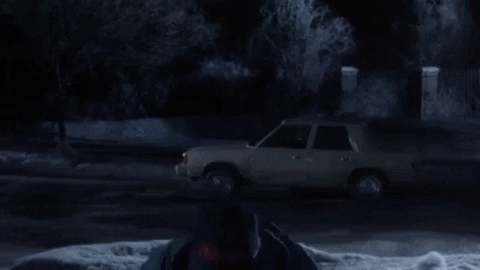 So while there are signs that concerns over a global economic slowdown may be subsiding, and the mere fact the U.S. economy continues to expand despite some rather rough recent manufacturing numbers, Trade and tariff talk, no doubt, will continue to govern markets for the near term. Case in point, the administration re-instated Tariffs on steel and aluminum products imported from Brazil and Argentina. This move, coupled with the above statements from the Commander in Chief surrounding a trade deal with China and the fast approaching December 15th deadline for a new wave of tariffs to be imposed if no deal is reached, sent markets into a tailspin earlier in the week. While things did eventually rebound, and notwithstanding the fact that the major indexes are only trading slightly off the all-time highs seen last month, it's clear investors are on edge. So for the time being, as the roller coaster Trade Saga continues, the other major story lines stemming out of D.C. or abroad don't seem to be having much of an effect on market movement. Specifically, the ongoing House impeachment hearings (or clown show) and the NATO meetings this week took a backseat despite the fact that "Nasty France" and "Two-face Troudeau" were, according to the President, not playing nice in the sandbox as the President's friends are a far cry from reenacting Harry Bailey's toast, "To my big brother George. The richest man in town."
Nonetheless, kindergarten circle time at NATO and the inability of some to give up on the 2016 election results and who continue to take their cue from little Kevin McCallister's "This is my house, I have to defend it" approach, didn't do much of anything to influence markets, which only continue to be swayed by any movement or talk seen or heard out there on the Trade front. Trade rhetoric aside, with the U.S. economy continuing to show signs of expansion, the Fed, despite the pressures and on-going wrath stemming from D.C., will likely continue to sit back and relax as they monitor the economy from a bird's eye view and remain in perfect position to react either in the form of short-term rate adjustments or other monetary stimulus in the event market conditions should ever warrant, which at this point in the near term seems unlikely, or at least at the upcoming FOMC meeting next week. Facts are facts. The domestic economy for the most part seems to be on auto-pilot. Unemployment, retail sales, housing, and consumer confidence all continue to improve. The recently released Unemployment report for November provided further ammunition with a reported 266K jobs added and the unemployment rate falling to 3.5%.
Following the job report release, Treasury yields are trading 4-6bps higher across the curve with the 10-year yield trading at 1.85% while the 2 year is yielding 1.63%, keeping the all-important curve delta north of 20bps.
Stock futures are pointing to a higher open at this point, however unlikely, if the prevailing theme of good news is bad news takes shape and stocks trade moderately lower, since with this news the FED is all but certain not to cut rates at its meeting next week, though that was already widely expected as noted above.
Aside for December being the most wonderful time of the year, over in our fabulous world of commercial real estate finance, it is also the busiest time of the year. With much continued thanks to a prolonged sub 2% 10-year Treasury, coupled with aggressive loan terms, lender pipelines are nearing capacity as the battle for loan assignments between balance sheet lenders and securitization programs remains extremely fierce, while lenders also look to build pipeline heading into the new year. There is definitely no shortage of transactions to be had out in the market with acquisition and refinance activity continuing at a fairly rapid pace, and given the moderate compression in Cap Rates over the year, coupled with the rally in Treasury and Swap yields producing an attractive yield over risk-free rates for owner operator's, activity in the CRE market continues to flourish. Also, rising real estate values in consonance with increasing prices in the Housing Market are also well supported given modest increases in Net Operating Income. For the time being, average full-leverage loan spreads continue to get quoted in the +160-220bps+ range. On the securitization side, it was certainly a busy week as we summarize below.
CMBS – Volume on the CMBS front has continued to pick up heading into year end as over $10B was marketed this week with a majority of the concentration in the Single Borrower space. On the multi borrower front, new issue AAA spreads are trading hands in the low- to mid-90's range over swaps with dealer shelf and collateral quality playing a major factor in overall deal pricing. At this point, AAA CMBS spreads seem cheap to IG CDS spreads, trading in the low 50s, and if market sentiment continues to improve, this may be an opportunity for CMBS spreads to compress further.
Agency CMBS (DUS, Freddie K/FRESB, GNMA)
DUS – DUS TBA Volume has increased substantially over the last few weeks now that the late summer swoon from the Agencies has cleared its way through the system. DUS Lenders have brought over $1.2B in TBA business to the market this week, mostly concentrated in 10 year and longer duration with some decent size open window structures. For the most part, the volume has been absorbed fairly well. Investor Spreads over swaps on vanilla Yield Maintenance structures have remained stable and are clearing in the following ranges: 7-low 50's, 10-low to mid 60's, 12-low 70's, and 15-high 70's. As has been the case for quite some time, smaller pools continue to trade anywhere from 5-10bps back of those levels. At the same time, we are seeing some widening for shorter call protection and more flexible prepay structures as can be seen from the multiple 10/7 structures which traded out in the market this week, whose levels cleared nearly 20bps back of the traditional 10/9.5 and is the widest delta we have seen in years. With the push for more volume expected to hit the market over the final 3-4 weeks of the year, as is historically the case, we expect DUS spreads will widen over the next few weeks given the increased supply and reduced demand heading into year end.
Freddie K/FRESB – The Capital Markets team at Freddie Mac was busy this week with three new issue deals totaling over $2.6B announced to the market. The 1st of which was their latest 10 year Fixed rate securitization FHMS K102, which saw its A2 bonds price in at swaps plus 57bps and slightly wider than initial market guidance. In addition, Freddie priced its latest 15 year Fixed Rate securitization FHMS K1514 where the A2 bonds cleared at 80bps to swaps and, interestingly enough, wider than where we are seeing 15/14.5 DUS TBA's trade in today's market. While the delta to DUS TBA in the 10-year space of +6-8bps makes sense and is historically relative, the 15-year delta inversion to DUS is concerning and we would not be surprised to see a progressive push wider in longer duration DUS spreads over the next few days and weeks. There were no new issue deals announced on the FRESB side, though the next deal, SB69, may be announced to the market as early as next week.
GNMA PL/CL – Spreads in GNMA land have improved slightly after drifting wider much of the last few weeks. A combination of an uptick in volume, low coupon levels, and saturated dealer balance sheets pushed spreads near the widest levels we have seen all year. Given current coupon levels, investors continue to seek the belly of the price curve in the $103-$106 range with spreads over swaps clearing in the low to mid 90's. Lower premium and par bonds continue to trade at wider spread levels up to 100bps+ to swaps. CL's on average are trading 50-55bps wider than traditional PL's. While there are some overall concerns in the GNMA market regarding supply and demand, we are constructive on spreads, which we feel are fairly cheap currently, especially once we turn the page to 2020.
So I was asked to join a secret Santa group, and being the resident HREC Rabbi, I am not really sure how this all works. Where I come from, while there are one too many rules and regulations that no one, including myself, ever seems to understand yet we follow them anyway, we never had a secret Chanukah (or Hanukah) Harry or anything to that effect. Thus, I'm lost and despite happily agreeing, I'm embarrassed to say I have no clue what to do and any and all pointers here would be helpful so that I don't mess this one up. Annual top five holiday movies: 1. It's a Wonderful Life. 2. Miracle on 34th Street. 3. Christmas Vacation. 4. Home Alone. 5. Scrooged. Send me yours. That's all from us for now. Have a profitable day and an ever better weekend.