The outbreak and spread of the Corona Virus continues to be a hot topic for global market participants. Domestically we persist in the context of record high levels on the major Equity Indices while long term Treasury and Swap yields continue to flirt near historic lows. Nonetheless, the uncertainty regarding the containment of the virus and the potential for becoming a more global concern outside China has markets on edge, with many investors peaking in the rear view mirror concerned that any new report regarding spread of the virus can derail the historic bull Equity rally run faster than Forest self-volleying ping pong balls, and would more than likely spur a renewed flight to safety potentially sending yields closer to levels being traded by our overseas buddies. As Wayne and Garth would say, for now at least, that's the hypothetical potential Scooby Doo ending.
In reality, for the most part, global markets have thus far remained resilient in the face of severe adversity as concerns regarding the virus's impact on global growth, particularly in China, remains a focus in conversation. Further, with Global Central Banks, particularly the FED, now watching the situation very closely, much like Mr. Roper keeping a watchful eye on Jack, Janet, and Chrissy, a relative sense of comfort can be attained that any drastic market impacts would be addressed accordingly, further allaying potential fears of investors, which may certainly be warranted given the severity of the situation. Be it as it may, whether you follow the markets or not, the focus has turned almost solely to China and how quickly and comfortably they can get this virus under control, which might be an easier task than fully understanding Joaquin Phoenix's Best Actor acceptance speech at the Oscars this past Sunday. No doubt he deserved the award for his performance as Joker (great movie by the way and highly recommend – viewer discretion advised).
Now that the impeachment saga is well behind us and "Fancy" Nancy has finished taking out her frustrations on any piece of paper she can get her hands on, the political focus has turned to the Democratic Primaries and Caucuses where our dear Commander and Chief is having a whale of a time watching the festivities play out in what has become a different race of esteemed faces at the top versus those initially expected. While this, for the time being at least, has had absolutely no effect on the market, and for now really just provides a conversation filler for someone chewing my ear off at the lobby bar during the MBA conference and sounding more to me like Astro having a conversation with George (or "Ruh-roh Reorge"), the eventual concern will be how markets respond as the political landscape does take shape over the next few months and the impact a potential change in the Presidency and thus economic policies might have. For now, thankfully, the US economy remains on autopilot with very few macro concerns (except perhaps the flatness of the yield curve, hmmm……) to sway our beloved 401K values to the downside and what continues to be a relative strength on the president's shoulders heading into the heat of campaign season.
This morning once again the Corona Virus remains in focus as conflicting reports regarding the pace of the outbreak has markets breathing a bit easier following yesterday's modest sell off in the Equity Markets. In perhaps another sign the U.S. economy remains in decent shape, Retail Sales rose for a fourth straight month, with January numbers showing a 0.3% increase despite a revised lower increase of 0.2% for December. Stock Futures are flat to marginally higher with Treasury yields rallying 2-3bps across the curve. 10-year Treasury yields are opening today at 1.59% and the two-year trading at 1.42%. The 2-10-year curve delta is now trading at the flattest point since the end of January. Swap spreads are trading slightly tighter as well to start the day.
Earlier this week nearly 3,000 of the smartest real estate finance professionals in the business converged in San Diego for the annual MBA CREF conference. While in general it's always a treat spending a few days in San Diego, especially when you're a married father of four kids 13 and younger living in NY, what's more encouraging are the enlightening sessions and meetings which take place in between fireball and tequila shots. The best part of the conference though is watching in absolute amusement the confused being standing in the corner, already late to the game, frantically searching for his/her 4pm meeting scheduled with the guy wearing the blue blazer sitting by the bar. Good luck with that.
In any event, amidst all of the parties with the overbearingly loud music as a precursor to everyone's laryngitis (need to lower the volume just a tad next year), the annual stories of food poisoning and flight delays, and the overly aggressive and zealous individual who always likes to rowdy up the crowd (#everyone'sbestfriendlifeofthepartymaniacbuyingroundsforeveryoneat4am), the overall tone at the conference seemed very positive with most participants, at least those we spoke with or listened to, expecting close to if not another record year of volume particularly in the multifamily space.
In 2019, Multifamily Originations hit nearly $370B with Fannie Mae and Freddie Mac responsible for about $150B of that production. The expectations for 2020 are calling for a 5% increase in originations with rates continuing to trade at or near historic lows. Concerns regarding global growth and perhaps a "Cap Rate Bubble" were mentioned here and there, but for the most part the message was the same. The competition for assignments is expected to remain fierce if not become even more competitive as there is a ton of capital out there ready to be put to use in both traditional and creative ways. One other hot topic of conversation was the recently announced transition to SOFR from LIBOR by the Agencies. Earlier in the week both Fannie and Freddie announced that they will end all purchases of LIBOR-based floating rate mortgages by the end of 2020, and begin the transition to SOFR floated loans towards the end of the 3rd quarter of this year. While this change has been expected for quite some time given the phase out of LIBOR in 2021, the timing of the announcement was seen as rushed by many given the many issues and logistics which still need to be worked out and documented, including how purchases of Interest Rate derivative hedges would work. Either way, the new normal for floating rate mortgages, whatever that may look like, is heading our way and we need to be prepared for tomorrow unlike Phil Conners, "Well, what if there is no tomorrow? There wasn't one today…." For now, please see our summary below of the recent happenings and findings in the CMBS and Agency CMBS pricing and trading world.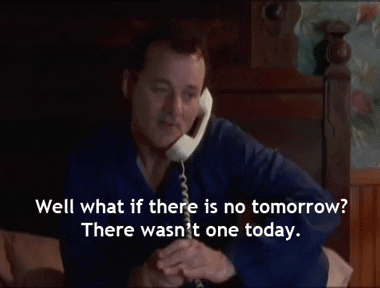 CMBS
New Issue CMBS volume has been coming at a pretty steady pace over the last few weeks. This week saw nearly $2.5B hit the market highlighted by the latest Goldman Sachs and Citi transaction CGCMT 2020-GC46. The A5 10 year Senior bonds priced in at Swaps plus 82bps in line with guidance but wider than initial talk of MH70's, a clear pull back by investors given concerns over the Corona Virus and falling Treasury and Swap yields. Overall secondary trading widened in step with new issue and we are roughly 5-8bps wider on AAA's since the tight levels experienced last month. All this despite consistent marginal tightening in CDX IG since the end of January, a conundrum in its own respect given the overall concerns regarding the Corona outbreak on the broader markets. I guess we can place corporates in the same bucket as the equity markets when it comes to current market sentiment. Either way, back to CMBS, loan level pricing tends to vary based on credit, asset type, and size with average individual pricing seeing levels anywhere from +175-+225bps on spread.
DUS
Despite many folks both on the lender and dealer side being out in San Diego this week, new issue volume was mild to moderate in the DUS space, with over $500MM in new issue DUS TBA's hitting the screens. After screeching towards market tights on spreads a mere three weeks ago, DUS spreads have since slowly leaked out into the rally in Treasury yields (a 40bps move will do that) and the increase in volume. We are seeing generic sized transactions clear at the following levels over swaps: 7/6.5-H40's, 10/9.5-MH50's, 12/11.5-M60's, 15/14.5-LM70's. Longer open windows and DPP bonds have gained steam in the market given the low yield environment. On average DPP's are trading about 25bps wider than traditional Yield Maintenance structures. SARM's, which there really hasn't been much activity in, are clearing in the M60's over LIBOR. As has been the case for quite some time now, smaller pools below $3MM at higher premium levels continue to trade anywhere from 4-8bps back of these levels. The market will continue to take its cues from the broader CMBS, Freddie K, and Corporate Bond markets, which are not immune to global and domestic risks facing the economy. However, for the time being we remain constructive on DUS spreads and believe there is room to tighten as 3rd party investors continue to chase yield at current prolonged low Treasury yield levels.
Freddie K/FRESB
Freddie Mac priced two new issue deals in the market this week totaling roughly $1.3B. The 1st its latest 7 year floating rate transaction with the senior bonds split and pegged between LIBOR +44 and SOFR +53, and in line with overall yield given the delta between the two Indexes. The 2nd deal to price this week was the latest Small Balance execution FRESB 71 which priced in line with expectations. Two deals totaling under $2B are on the calendar for issuance next week, K104 and K-J28. In secondary 10 year A-2 bonds are trading hands in the MH40's range to swaps and have continued to remain steady despite the drop in yields and in the face of a wider DUS Market.
GNMA PL/CL
Similar to what we saw in DUS, New Issue Volume on the GNMA side was moderate this week. With 10-year Treasury yields continuing to trade in the 1.60% range, the FHA Loan Modification and A7 executions continue to be a popular choice for many looking to take advantage of lower rates without having to absorb the existing prepayment penalties up front in cash. New Issue spreads continue to track the volatility in Treasury and swap yields but seem to have found firm footing, for now at least, for portions up to $25MM in the 103-108 portion of the price curve. Call spreads for the most part hovering around 80-82bps/swaps at those points with lower par and higher premium marginally to significantly wider in some cases from there. Construction pools are trading roughly 60-65bps back of project loan pricing. While GNMA spreads will continue to track the volatility in yields, we believe spreads are appropriate at current market levels, but would like to see more consistency in larger balance pools which lately have been receiving the short end of the stick with the REMIC machine concerned about to much exposure in many cases.
Reminder that the markets are closed Monday in honor of Presidents today. Alas "Nanu Nanu" that's all from us for now. Have a profitable day and an even better weekend.